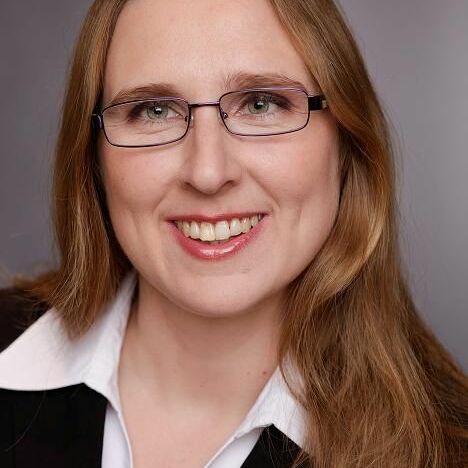 Prof. Jennifer Strunk
Leibniz-Institute for Catalysis
Department "Heterogeneous Photocatalysis "
Rostock, Germany.
Webpage: click here
Selected publications (max. three)
A. Pougin, M. Dilla, J. Strunk, Identification and exclusion of intermediates of photocatalytic CO2 reduction on TiO2 under conditions of highest purity, Phys. Chem. Chem. Phys. 2016, 18, 10809.
A. Lüken, M. Muhler, J. Strunk, On the role of gold nanoparticles in the selective photooxidation of 2-propanol over Au/TiO2, Phys. Chem. Chem. Phys. 2015, 17, 10391.
S. Chu, A.E. Becerikli, B. Kortewille, F. Oropeza, J. Strunk, Tin-grafted TiO2 with enhanced activity for photocatalytic hydrogen generation from aqueous methanol solutions, Int. J. Hydrogen Energy 2014, 39, 18784.
Main current Research interests
Photocatalytic CO2 reduction
Photocatalysis under reaction conditions of highest possible purity
Interfaces between metals and oxides in photocatalysis
Surface doping of semiconductors