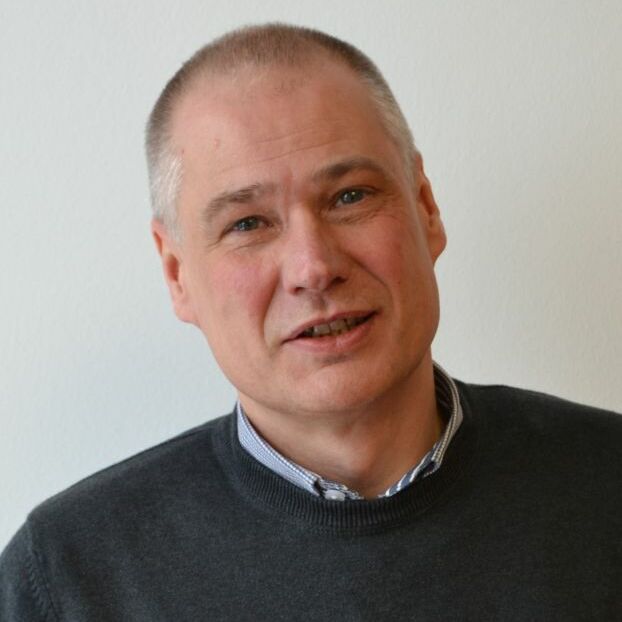 Dr. Norbert Steinfeld
Leibniz Institute for Catalysis
Heterogeneous Photocatalysis and Micro Reaction Engineering
Webpage: click here
Selected publications (max. three)
H. Alex, P. Loos, T. Baramov, J. Barry, T. Godiawala, J. Hassfeld, N. Steinfeldt, Polymer encapsulated Co metal based catalysts (Co EnCatTM) for selective continuous hydrogenation of 1-iodo-4-nitrobenzene, ChemCatChem 2017, DOI: 10.1002/cctc.201700391.
Elka Kraleva, Marga-Martina Pohl, Astrid Jürgensen, Heike Ehrich Hydrogen production by bioethanol partial oxidation over Ni based catalysts. Appl. Catal. B: Environ. 2015, 179, 509-520.
Baraa Siyo, Matthias Schneider, Jörg Radnik, Marga-Martina Pohl, Peter Langer, Norbert Steinfeldt Influence of support on the aerobic oxidation of HMF into FDCA over preformed Pd nanoparticle based materials Appl. Catal. A: General 2014, 478, 107–116.
Main current Research interests
Development of catalytic continuous flow liquid phase or liquid/gas processes (e.g. hydrogenation, oxidation, ozonation) [1]
Hydrogen generation from renewables (e.g. bioethanol, acetic acid) by catalytic steam reforming or partial oxidation [2]
Degradation of organic pollutants by using photo-catalysis and/or ozonation
CO2 hydrogenation by heterogeneous catalysts
Synthesis of mesostructured materials (TiO2)
Nanoparticle synthesis, characterization and size Separation