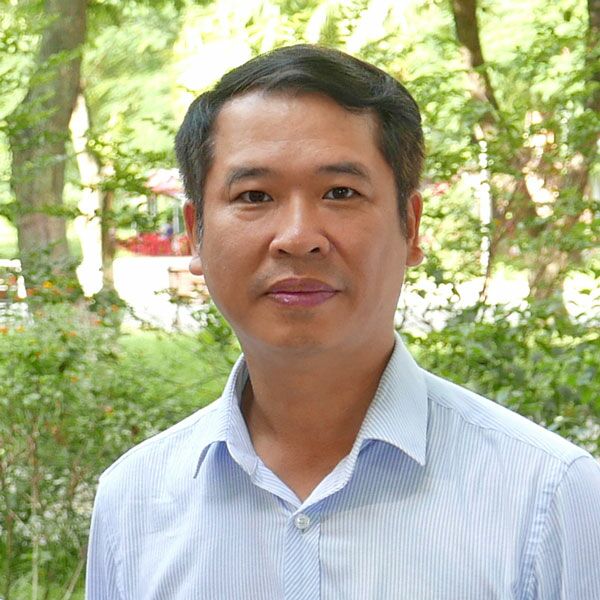 Assoc. Prof. Le Thang Son
VNU - Hanoi University of Science
Department of Petrochemistry
Faculty of Chemistry
Webpage: click here
Selected publications (max. three)
Nguyen Son Nam, Dinh Ngoc Khang, Le Quang Tuan, Le Thanh Son. Surface modification of silica nanoparticles by hexamethyldisilazane and n-butanol. Int. J. Env. Tech. Sci., 2016, 2, 31-37, 2016.
Tung Xuan Bui, Viet Hung Pham, Son Thanh Le, Heechul Choi. Adsorption of pharmaceuticals onto trimethylsilylated mesoporous SBA-15. J. Hazard. Mat. 2013, 254– 255, 345– 353.
Le Thanh Son, Nguyen Thanh Binh, Hoa Huu Thu, Vo Thi My Nga, Do Trung Hieu, Dang Thi Ngoc Anh, Nguyen Thi Thanh, Truong Quang Truong. Synthsis of mesoporous superacid SO42-/ZrO2.SiO2 by one step method for isomerization of n-alkane. J. Chem., 2012, 50 , 359-364.
Main current Research interests
Catalysts: synthesis, characterization and their applications
Catalytic oxydehydrogenation of alkanes to olefins
Catalytic isomerization of alkanes, TiO2 photocatalysts
Synthesis of metals/metal oxides/mesoporous mateials: Me/Me2Ox/SBA-15 (MCM41, MCM-48...)
Homogenous and solid superacid catalyst for biodiesel production
Adsorptive materials (clays, zeolites mesoporous materials...) for environmental treatment