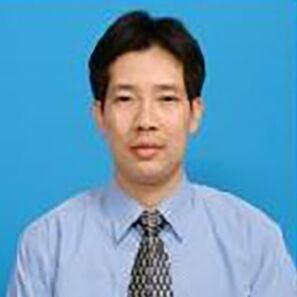 Assoc. Prof. Tu Binh Minh
VNU - Hanoi University of Science
Faculty of Chemistry
Selected publications (max. three)
Hoang Quoc Anh, Vu Duc Nam, Tran Manh Tri, Nguyen Manh Ha, Nguyen Thuy Ngoc, Pham Thi Ngoc Mai, Duong Hong Anh, Nguyen Hung Minh, Nguyen Anh Tuan, Tu Binh Minh (2016). Polybrominated diphenyl ethers in plastic products, indoor dust, sediment and fish from informal e-waste recycling sites in Vietnam: a comprehensive assessment of contamination, accumulation pattern, emissions, and human exposure. Environmental Geochemistry and Health, DOI: 10.1007/s10653-016-9865-6.
Tran Manh Tri, Hoang Quoc Anh, Trinh Thi Tham, Tran Van Quy, Nguyen Quang Long, Dao Thi Nhung, Masafumi Nakamura, Masayo Nishida, Yasuaki Maeda, Luu Van Boi, Tu Binh Minh (2016). Distribution and depth profiles of polychlorinated dibenzo-p-dioxins, polychlorinated dibenzofurans, and polychlorinated biphenyls in sediment collected from offshore waters of Central Vietnam. Marine pollution bulletin, 106(1), 341-346.
Tri Manh Tran, Tu Binh Minh, Taha A Kumosani, Kurunthachalam Kannan (2016). Occurrence of phthalate diesters (phthalates), p-hydroxybenzoic acid esters (parabens), bisphenol A diglycidyl ether (BADGE) and their derivatives in indoor dust from Vietnam: Implications for exposure. Chemosphere, 144, 1553-1559.
Main current Research interests
Environmental chemistry and related issues on environmental agriculture sciences
Environmental analytical chemistry using advanced analytical techniques such as GC/MS, HPLC/MS/MS, etc