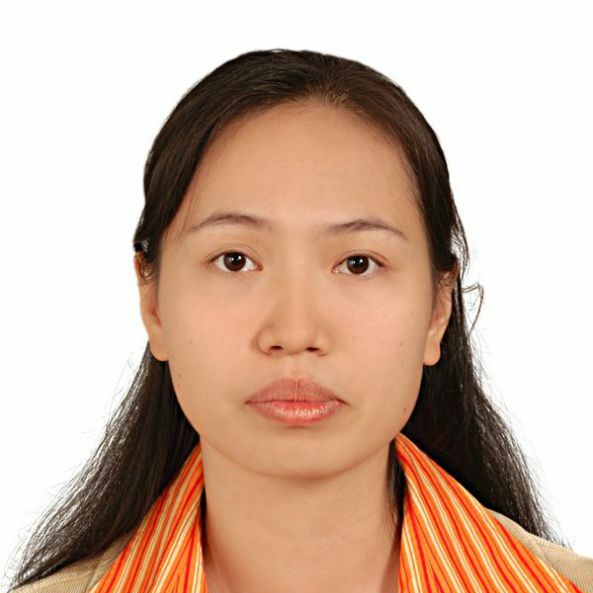 Dr. Pham Thi Ngoc Mai
VNU - Hanoi University of Science
Faculty of Chemistry
Selected publications (max. three)
Pham Thi Ngoc Mai, Phan Tri Hoa "Fabrication of Solid Contact Ion Selective Electrode for Mercury (II) Using Conductive Polymer Membrane", Mat. Trans. 2015, 56, 1345-9678
Pham Thi Ngoc Mai, Nguyen Van Thuong, Hoang Quoc Anh, Tran Manh Tri, Le Si Hung, Dao Thi Nhung,Vu Duc Nam, Nguyen Thi Minh Hue, Nguyen Thi Anh Huong, Duong Hong Anh, Nguyen Hung Minh, Tu Binh Minh (2015), "Distribution, accumulation profile, and risk assessment of polybrominated diphenyl ethers in sediment from lake and river systems in Hanoi Metropolitan Area, Vietnam", Environmental Science and Pollution Research. DOI: 10.1007/s11356-015-5235-7
Pham Thi Ngoc Mai, Nguyen Thi Hanh, Dang Ngoc Dinh, Nguyen Xuan Trung, "DETERMINATION OF TRACE METALS IN BALLAST WATER BY ICP-MS AFTER SOLID PHASE EXTRACTION USING MODIFIED RICE HUSK AS ADSORBENTS", The 4th Analytica Conference 2015, April 15-16, 2015, 103-108.
Main current Research interests
Environmental chemistry: synthesis of materials for environmental treatments
Materials chemistry: Synthesis and characterization of functional materials for analytical application
Analytical chemistry: analysis and evaluation of toxic compounds in different kinds of water and sediments