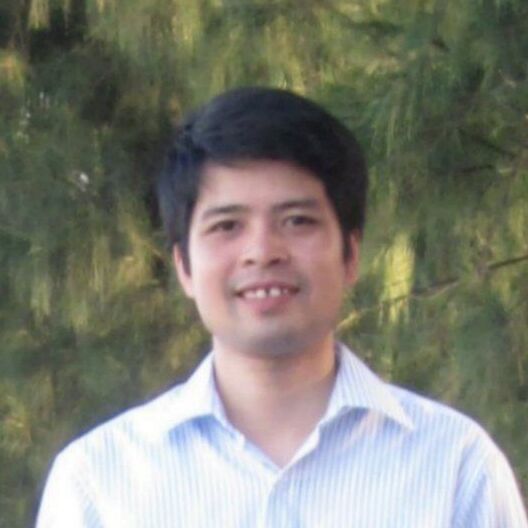 Assoc. Prof. Dr. Nguyen Xuan Hoan
VNU - Hanoi University of Science
Department of Physical Chemistry
Faculty of Chemistry
Webpage: click here
Selected publications (max. three)
Thi Tuyet Mai Phan, Ngoc Chau Chu, Van Boi Luu, Hoan Nguyen Xuan, Isabelle Martin, Pascal Carriere, The role of epoxy matrix occlusions within BaTiO3 nanoparticles on the dielectric properties of functionalized BaTiO3/epoxy nanocomposites. Composites: Part A, 2016, 90, 528–535.
Le Quoc Long, Tran Thi Bich Hue, Nguyen Xuan Hoan, Le Viet Cuong, Pham Duc Thang, Thai Hoang, and Trinh Anh Truc, Growth mechanism and stability of magnetite nanoparticles synthesized by the hydrothermal method, J. Nanosci. Nanotech., 2016, 16, 7373-7379.
Dao Thi Ngoc Anh, Huynh Thi Lan Phuong, Hoang Thi Huong Thao, Nguyen Thi Cam Ha, Nguyen Xuan Hoan, Crystal structures and properties of nano ZnO powders prepared by ultrasonic method, e-J. Surf. Sci. Nanotech., 2011, 9 482-485.
Main current Research interests
Hydrothermal synthesis: nano-, micro-material: Fe3O4, BaTiO3, PZT, MgO, ZnO and core-shell structure fabrication.
Rietveld refinement of solid crystal structure
Materials for power sources, renewable energy, environment, electrochemical catalysis
Polymer (nano, micro)-composite materials
Surface modification, colloid