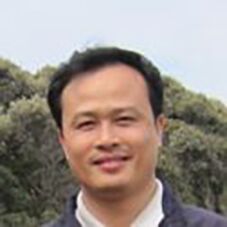 Assoc. Prof. Dr. Nguyen Thanh Binh
VNU - Hanoi University of Science
Department of Petroleum Chemistry
Faculty of Chemistry
Selected publications (max. three)
Nguyen Thanh Binh, Chu Ngoc Chau, Le Thanh Son, Nguyen Thi Ngoc Quynh, Investigation of conversion of fructose to 5-hydroxymethylfudural over carbon skeleton-based acid catalysts, Int. J. Chem. Sci., 2016, 14, 704-710.
Thu Ha Thi VU, Thu Trang Thi NGUYEN, Phuong Hoa Thi NGUYEN, Manh Hung DO, Hang Thi AU, Thanh Binh NGUYEN, Dinh Lam NGUYEN, Jun Seo PARK, Fabrication of photocatalytic composite of multi-walled carbon nanotubes/TiO2 and its application for desulfurisation of diesel, Mat. Res. Bull., 2012, 47, 308 – 314.
Thanh Binh NGUYEN, Cédric GENNEQUIN, Renaud COUSIN, Haingomalala Lucette TIDAHY, Thị Thu Ha VU, Thanh Son LE, Minh Son NGUYEN, Thi Minh Thu NGUYEN, Xuan Nui PHAM, Synthesis and investigation of activity of nano-spinels MeCo2O4 (Me: Mn, Ni, Cu) for total oxidation of toluene, Today, 2013, 31, 8-11.
Main current Research interests
Catalytic conversion of biomass into chemical valuable compounds by heterogeneous catalysts
Photocatalytic conversion of CO2 into fuel and high-value petrochemicals compounds
Treatment of organic pollutants in water by photocatalysts
Catalytic total oxidation of volatile organic compounds (VOCs) in air